Doctors & Staff
Meet the experienced and friendly doctors and staff who make Beaufort Vision Clinic the leading provider of vision care products and services in Carteret County.
---
Dr. Patterson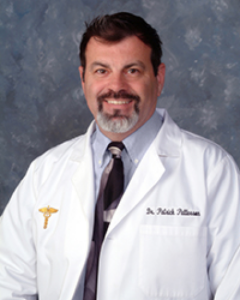 Dr. Patrick Patterson is a graduate of East Carteret High School and completed undergraduate requirements at University of North Carolina at Pembroke where he was a member of the Brave's Track Team.  He received both a Bachelor of Science in Biology and Doctor of Optometry degree from Southern College of Optometry in Memphis, TN in 1993.  He has 26 years of experience working in both Optometry and Ophthalmology settings.  He opened Beaufort Vision Clinic in 2000 and his practice was selected as a Vision Source Member in 2011. Dr. Patterson is also affiliated with Singleton Vision Center, an ophthalmology practice, where he is proud to work with Dr. Jay Singleton and Dr. Andrew Davidson. Dr. Patterson is a member of the American Optometric Association, North Carolina State Optometric Society, NCOS Coastal District, member of the Beaufort Lions Club and a Life Time member of the North Carolina Lions Club.
---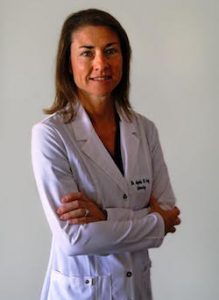 Dr. Gray
Dr. Angela Gray is from Kinston, N.C. She attended Durham Technical Community College, where she received her Associate in Applied Science Degree in Opticianry. Dr. Gray then attended the University of Alabama at Birmingham, where she received her Bachelor of Science degree in Physiological Optics. She received her Doctor of Optometry Degree from the University of Alabama at Birmingham School of Optometry in 1994. Dr. Gray has practiced in Tennessee and North Carolina and has 25 years of experience in primary eye care. Dr. Gray joined Beaufort Vision Clinic in 2016, practices full scope optometry and has an emphasis in ocular pathology and contact lenses. She is a member of the American Optometric Association, North Carolina State Optometric Society, NCOS Coastal District and is also a Vision Source Member.
---
The Staff of Beaufort Vision Clinic
---

Michelle, CPOT
Michelle has been with us since the very beginning!  She was born and raised in Jacksonville, North Carolina and has lived in the area for most of her life.  She has one daughter, named Sara who is currently attending college in Wilmington, North Carolina.  Michelle enjoys working with patients and getting to know each of them personally.  Her hobbies include exploring different graveyards in the county.  The older the better because this history buff loves doing research about them!  She also enjoys learning all she can about Astronomy and Archaeology.  Have a ghost story or an experience dealing with the paranormal?  Michelle would be the one to share it with because she really enjoys that type of stuff.
Meghan, CPOA
Meghan is a Board Certified Paraoptometric Assistant who brings ten years of experience into the practice!  Meghan likes interacting with our patients and being a helping hand when needed.  Meghan was born overseas and traveled to various countries throughout her childhood.  In 1997 her father retired from the military and her family moved to North Carolina.  Meghan is the mother of two beautiful daughters and three wild Boston Terrier puppies!  Meghan loves anything and everything to do with the Ocean (salt water)!  In her spare time she enjoys spending time with her family, friends and listening to live music!
Beth
Beth is our Administrative Assistant who enjoys working with our patients and meeting new people on a daily basis!  She has been with us since August 2017.  Beth is originally form Morehead City, North Carolina but now lives in Beaufort with her husband Fred, her two children, Noah and Coletta, and their two cats.  She is very passionate about Yoga and also enjoys boating and reading in her spare time.  If you were to ask Beth what would people be most surprised to know about you her, she would say "I have worked from home for the last 25 years".
Tasha
Tasha is our Optical Manager and brings 25 years of optical experience to our practice!  Tasha likes getting to know our patients on a one-on-one basis and helping select the perfect frame for them.  Tasha is very detail oriented and passionate about her job.  Born and raised in Onslow County, Tasha spends most of her summers in Atlantic Beach at her families beach house.  She enjoys boating, music and going to the beach in her spare time.  Most people would be surprised to know that Tasha enjoys singing and playing the guitar! 
Breanna, MA
Breanna is our Medical Office Administrator and she graduated with Honors from Carteret Community College with an Associates Degree in Medical Assisting.  She loves speaking with her patients and getting to know them.  She is currently owned by two dogs, one Chihuahua mix named Chuy and one Beagle named Stella.  Her hobbies include reading, horseback riding, and walking the dogs on various trails around the county.  She joined the Beaufort Vision Clinic team in November 2017 and her duties include check-in/check-out, scheduling appointments, and filing insurance.
Meg
Meg started with the Practice In August of 2017.  Meg has worked several positions in that time including clinical technician, front desk receptionist and optical assistant.  She is a huge asset to our practice and she loves every moment of her time here!  Meg graduated magna cum laude from Campbell University with a Bachelor of Science Degree in Psychology.  Meg finds great joy in helping other and when she's not working with her awesome coworkers and doctors, you can find her spending time with her two amazing children.  On the weekends she loves to hang out with family and friends.  Her favorite hobbies include cooking, reading a good book and hanging out at the beach!